About Finn
Finn Murphy is the author of forthcoming Rocky Mountain High (W.W. Norton, June 2023) and The Long Haul, the national bestseller about his many years as a long-haul trucker. He grew up in Connecticut and now lives in Colorado on a small ranch with forty cows, two miniature horses, six chickens, his partner Deb, and a Blue Heeler named Charley.

In addition to his writing, Finn is a PSIA certified adaptive ski instructor, an active member of the local Grange, and advises small business owners on best practices.

Finn is an engaging, humorous, and sought-after speaker who has appeared across the country at book festivals, libraries, industry conferences, and more. Finn has been featured on Fresh Air with Terry Gross, All Things Considered, PBS News Hour, and The Long Haul was named a finalist for the Indies Choice and the Colorado Book Awards. Topics include the "hemp space," the moving and trucking industry, American society, writing, and life as a serial entrepreneur and small business owner.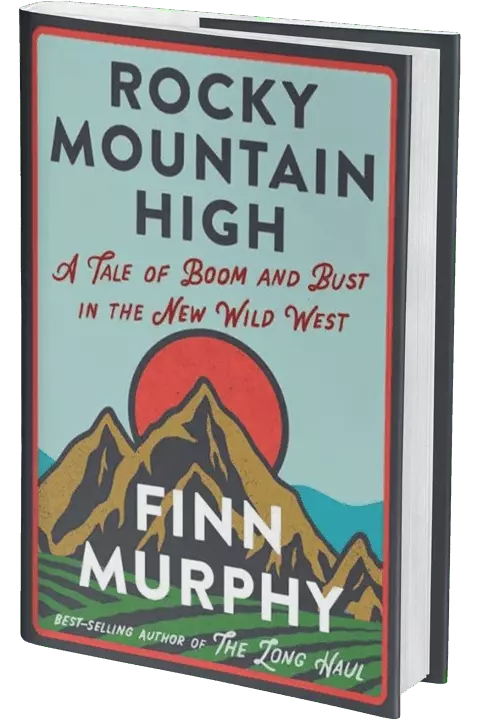 Available June 13, 2023
Order Rocky Mountain High Today!